Economic Development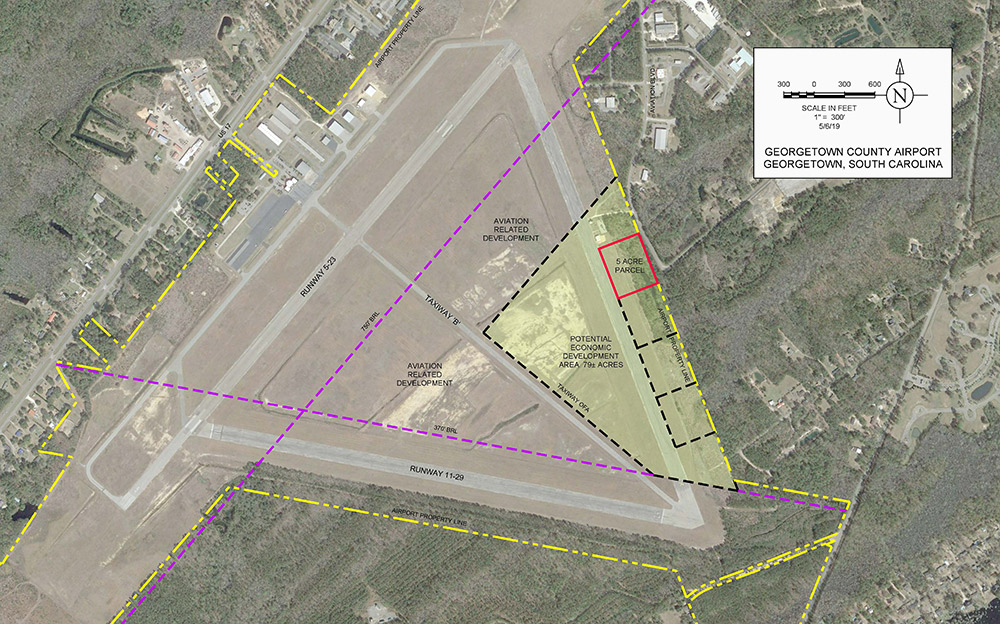 The Georgetown County Airport is set to see an explosion of growth as the next coastal South Carolina airport, as investors and customers alike begin to look for new opportunities outside the congestion and oversaturation of the more mainstream coastal cities. We are centrally located between Charleston to our South and Myrtle Beach to our North. Georgetown has the available land, infrastructure and people to make your business a success.
Georgetown County and City officials, Economic Development, the Chamber of Commerce, and other local business and aviation leaders have come together to develop a Strategic Plan for the Georgetown County Airport and its role in Georgetown's economic future. Georgetown is a pro-business environment – we are an ACT Certified Work Ready Community (CWRC) with low corporate tax rates; economic incentives such as Job Creation Tax Credits, Fee In Lieu Of, Research & Development and Investment Credits; as well as the fact that South Carolina is a Right to Work state. Georgetown has historically been an industrial port town, with a business-friendly climate perfect for allowing your business to reach its maximum potential.
Invest more into your business, building and equipment by eliminating the need to purchase expensive real estate. Ultra-Competitive Ground Leases available.
Small to multi-acre sites.
Close access to Highway 17.
3 miles to water transport.
Available Utility Infrastructure.